Flashforge|1.75mm PLA 3D Printer Filament (1kg Spool)

Flashforge quality PLA filaments for Flashforge FDM 3D printers; Perfect for Creator Pro, Creator 3, Guider Series 3D Printers. It is engineered and manufactured by Flashforge, ensuring smooth feeding and extruding.
1. Upgraded Formulation Minimizes Filament Problems and Extended Storage Time.
Flashforge upgraded its filament formulation to minimize filament problems such as warping, curling, and bubbles that happened during the printing.
The anti-moisture ingredients in this new formulation permit longer storage time without any compromise on filament quality. Make the best use of your Flashforge filament!
2. Ultra-pure Grade Material & Strict Quality Control Standards to Guarantee Great Quality.
To ensure the final quality and performance of PLA filament, Flashforge uses ultra-pure grade materials and manufactures filaments in dust-free workshops where strict quality control standards are followed. Without dust and foreign particles occur during production, our PLA filament printing is extremely fluent and quick. 
Flashforge checks every roll of FlashForge PLA filament to guarantee the dimensional accuracy is within +/- 0.02mm. Consistent printing is guaranteed!
Flashforge also runs a strict quality test to confirm the PLA filament quality. We use the filament to print a huge 3D model which requires 48 hours of printing time. The final model is printed at minimum layer thickness with precise details and excellent quality.
Parameters:
PLA Filament diameter: 1.75mm

N.W.: 1KG

G.W.: 1.35KG

Color: White

Printing temperature: 190~220 ℃

Printing speed: 60-90mm/s

Layer height: 0.1~0.2mm

Density: 1.25±0.05g/cm3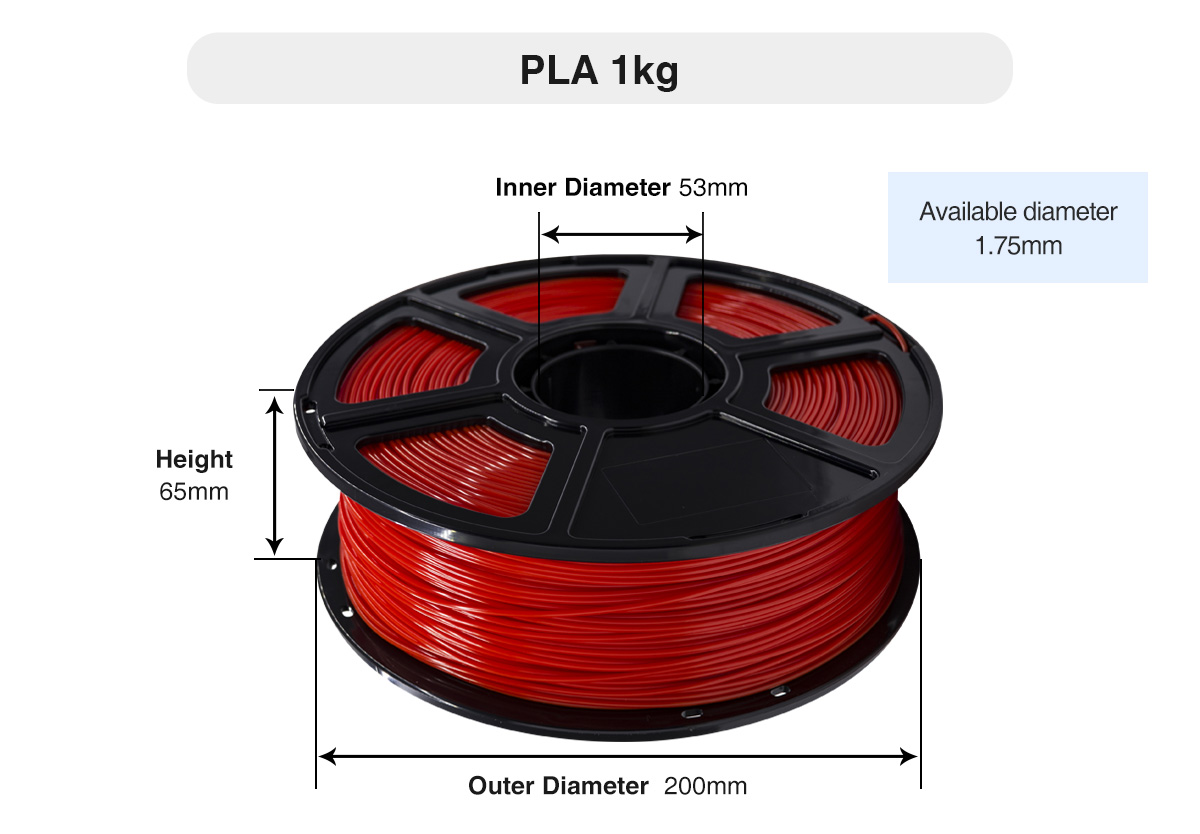 Payment & Security
Your payment information is processed securely. We do not store credit card details nor have access to your credit card information.